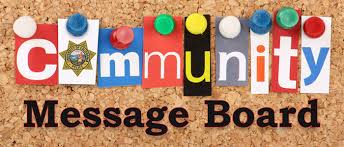 Dredging the Ponds

The Pond Dredging project in the water retention ponds will begin late this month with the first pond being the large pond off of Kristen St. on the North side of the community. Dredging is a process of scraping the silt, sediment and other material that has built up over time off the bottom of the pond and disposing of it. This messy and sometimes unpleasant smelling task is required due to disturbed soil that is carried by storm-water runoff across surfaces like rooftops, streets & parking lots that ultimately ends up in the nearest water retention pond causing it to become shallower.
This process greatly improves the water quality and the lives of fish in the ponds as well as reduced management costs, better water quality and a more aesthetically pleasing resource. You will see dredging equipment provided by Erosion Specialists located around the ponds in the coming months. Please remind children to stay away from this heavy equipment and process for their safety. Signs will be placed accordingly at each pond as the process begins and moves throughout the community. Dredging is a costly project that has been well planned for and will be paid for as a Reserve Expenditure. This is just one of the projects that your Board of Directors has been working on for the Lakewood Springs HOA community!
The Pools/Clubhouse
As counsel to the association and the association insurance company have advised, the pool will be closed for the season.
Both North and South clubhouses will be closed for all activities until further notice. All rental fees and deposits will be refunded accordingly.

Playgrounds are open at the sole risk of the user and minor child. Lakewood Springs is not responsible for any injury, illness, or fatality caused by activities performed within the park.